"Nosso objetivo com o Design é contar estórias, gerando questionamentos, emoções e descobertas através dos sentidos. O Design contemporâneo transcende as necessidades básicas de sobrevivência e nos leva a um Design poético de novas informações e experiências".

"Our goal with Design is to tell stories, generating questions, emotions and discoveries through human senses. Contemporary design transcends basic survival needs and leads us to a poetic design of new information and experiences."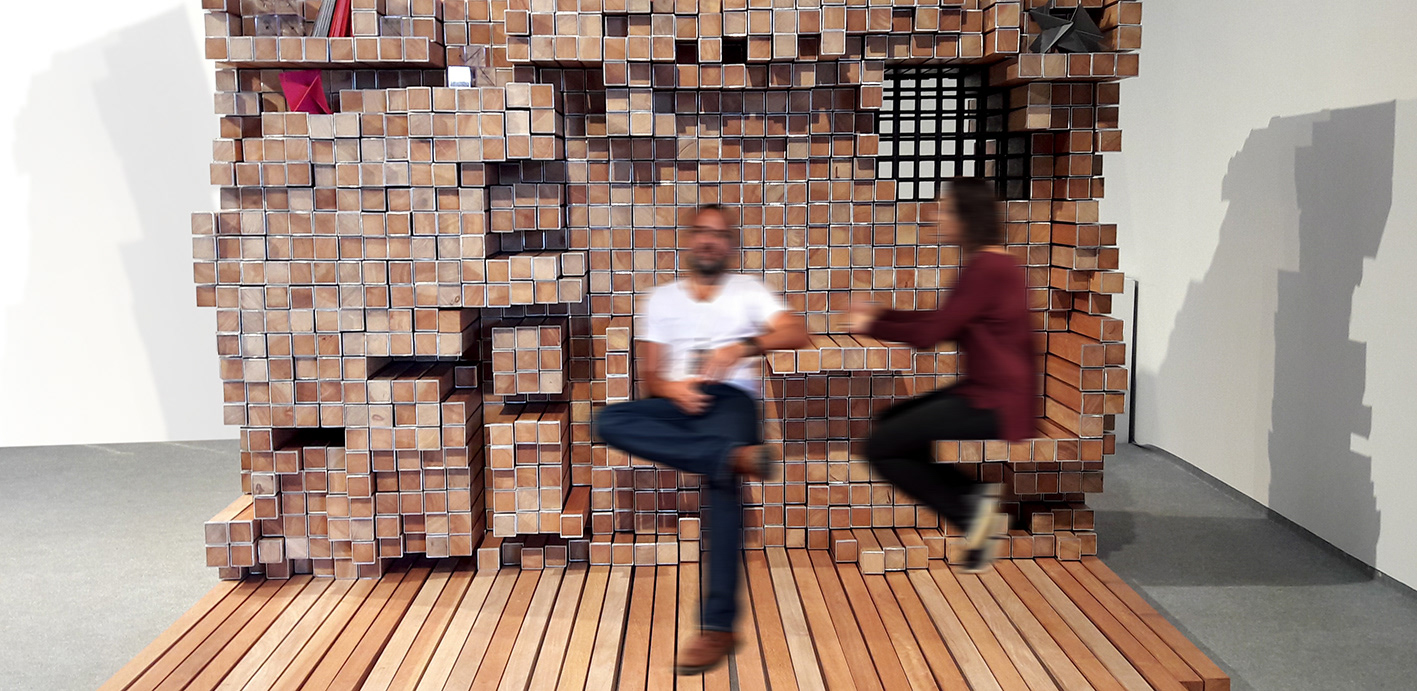 Nuno FS estudou biologia, engenharia e fotografia em Portugal e Espanha. Entrou no meio artístico como fotógrafo e mudou sua residência para o Brasil em 2009.

Nuno FS studied biology, engineering and photography in Portugal and Spain. Started the artistic market as photographer and changed his residence to Brazil in 2009.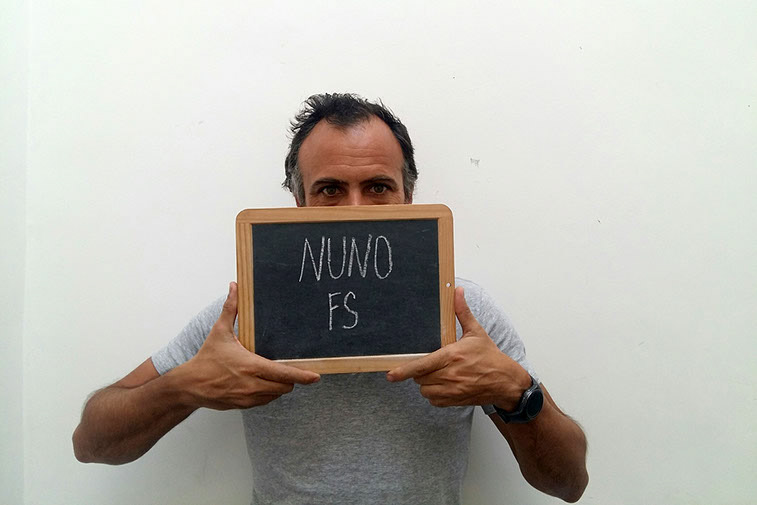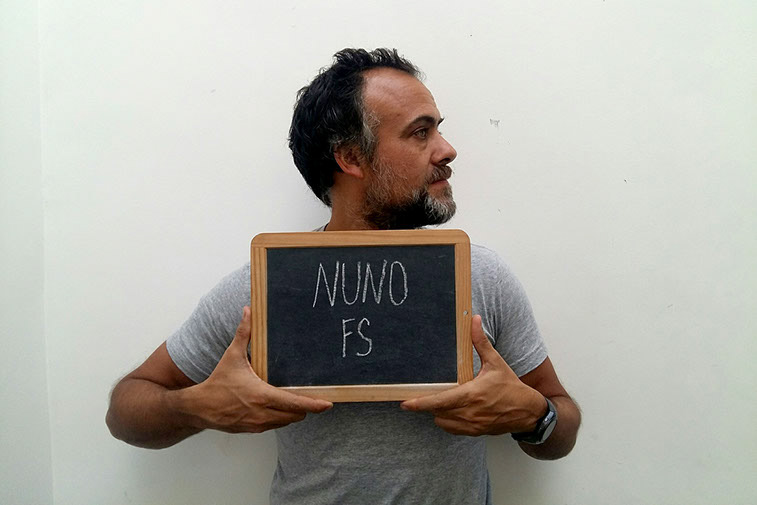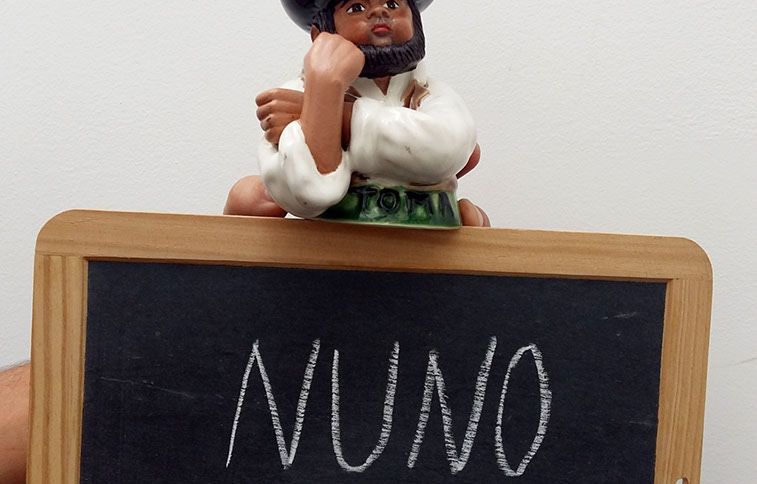 Ale Clark formada em design no Brasil após percorrer algumas indústrias no Brasil, decidiu explorar o mercado de arte desenvolvendo objetos baseados na obra de artistas brasileiros. No decorrer de 15 anos, além de design, colaborou em uma fundação de arte contemporânea.

Ale Clark graduated on product design in Brazil. After working for some industries, decided to explore the art market developing objects based on Brazilian artists. During 15 years, in addition to the design market, collaborated to an art foundation.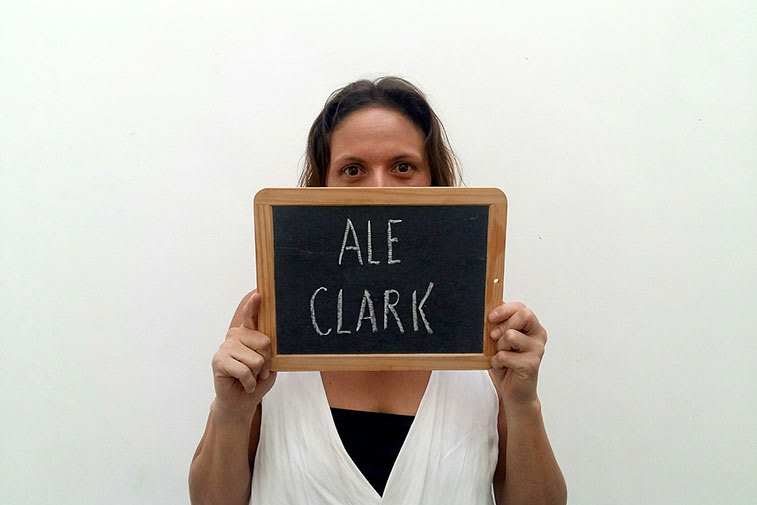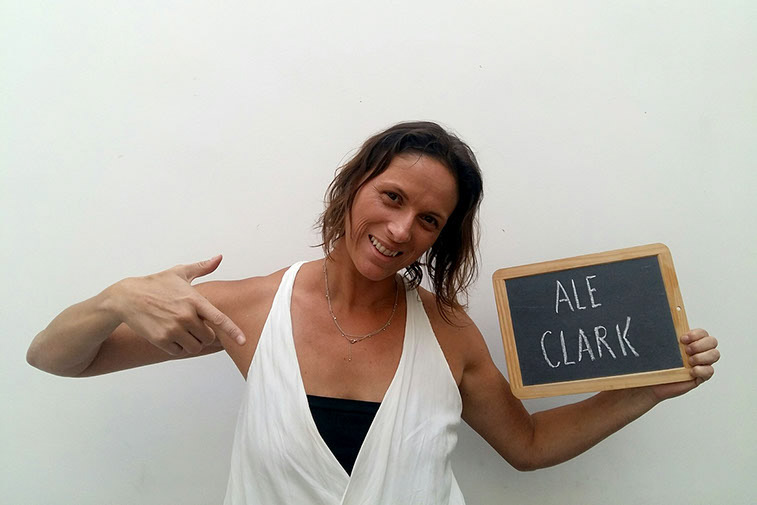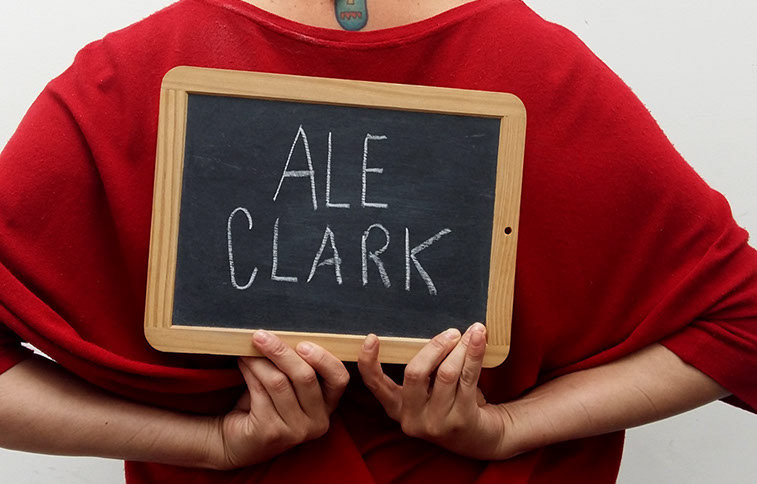 O Estúdio é uma casa que está localizada no Rio de Janeiro. Quando você chega no estúdio já é recebido por uma obra na fachada da casa realizada pelo artista português Vhils. Ao entrar se depara com o aroma do estúdio que invariavelmente, nesse momento, você é puxado para dentro com seus pensamentos. Ao olhar para a parede de chegada, você não entende o que está grudado na parede, mas ao perguntar, descobre que a parede é revestida com placas criadas pelo estúdio a partir de plástico reciclado triturado. Sobe os degraus e começas a desfrutar de algumas peças do estúdio que ficam em exposição. O banheiro é uma visita a parte, uma parede de mosaico com azulejos encontrados na antiga casa antes da reforma do estúdio, as listras de espelhos que você tem que se esforçar para conseguir se ver por inteiro, e a ambientação sonoro produzida pelo parceiro do estúdio Kiko Fernandes, retrata de forma poética frases tipicamente encontradas nos banheiros públicos nacionais. Ao subir para o segundo andar, você encontra as mesas de criação da equipe, som ambiente (de acordo com o humor do dia) e sem faltar, o aroma do estúdio. Quando sobe ao terceiro nível, você encontra a oficina, geralmente pouco arrumada, porém detalhadamente organizada para as necessidades momentâneas do estúdio.
The Studio is a house located in Rio de Janeiro. When you arrive in the studio you are welcomed by an artwork on the house's the facade made by the Portuguese artist named Vhils. Upon entering you come across the scent of the studio that invariably, at that point, pulls you in your thoughts. When looking at the wall's entrance, you do not understand what is stuck to the wall, but when you ask, you discover that the wall is coated with plates created by the studio from recycled plastic. After some steps you start enjoying some studio pieces that are on display. The bathroom requires a special visit, a mosaic wall made with the old house's tiles from before the renovation of the studio, the mirror stripes that you have to strive to see in full, and the sound environment produced by the studio's partner Kiko Fernandes, which poetically portrays phrases typically seen in national public restrooms. When you ascend to the second floor, you will find the team's creation tables, ambient sound (according to the mood of the day) and also the aroma of the studio. When you go up to the third level, you will find the workshop, which is usually not very tidy, but is organized in detail for the momentary needs of the studio.